Our partner
GRINDAVIK CAMPSITE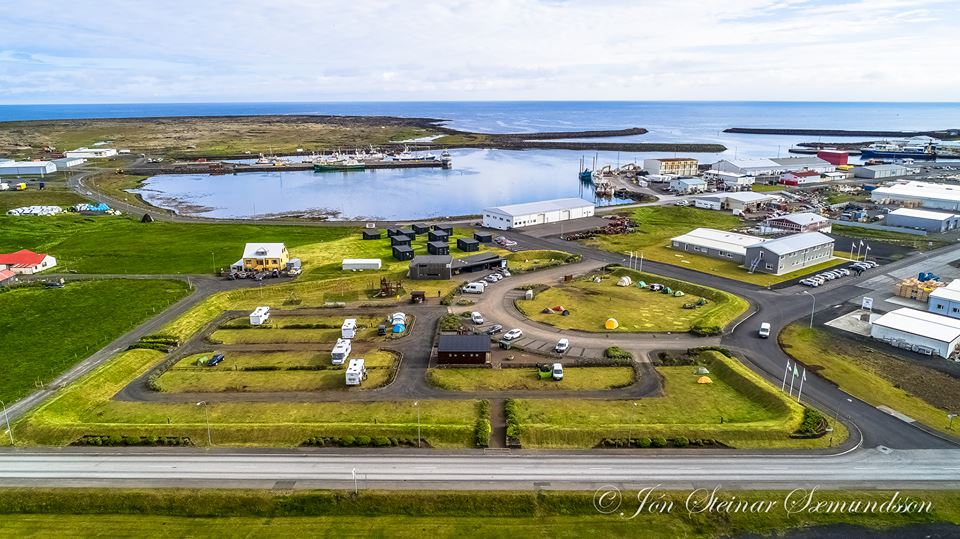 Grindavik campsite, open all year round
Grindavík opened a brand new State of the Art campground facility in the summer of 2009 at Austurvegur 26. The campground is a pleasure-fest for the family. The campground was designed with the camping enthusiast in mind; it includes the latest in accommodations for tents, RV´s and campers. It has two playgrounds for children with swings, castles and a spider-net, family sized barbeques, and access to electricity, plus a perfect place to empty port-a-potties. Paved entrance to the camping grounds and the convenient parking area.
The response from campers has been overwhelming:
"Congratulations on one of the nation's best campgrounds. It is great to see an ambitious tourist attraction come to life." (Campground Surveys 2012).
Entrance: As you enter the town, go round the circle and stright out along Víkurbraut. Turn left at Ránargata, and left at Austurvegur (by the church).
Age restrictions for those traveling alone is 18 years.
Price for adults 1.800 (tax included)
Every guest beyond the first 1.500 per person
Free for 14 years old and younger.
Every fourth night is free.
A reserved spot for a mobile home with access to electricity 500 kr
Groups/Family Reunions pay according to agreement.
Electricity is 1.100 ISK
Single wash in a washing machine kr. 550
Single use of a dryer kr. 550
Showers included in price.
Reservations are not possible while the campground is closed. Only mobile home spots can be reserved.
Maximum amount of stay is 7 days per year.
The phone number for the Campground manager is 660 7323. Email: camping@grindavik.is